Business
Best HVAC business management software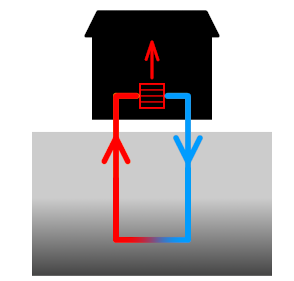 HVAC business management software can help keep your projects organized and on track. This software can help you manage your teams better by keeping updates and progress reports organized and up to date.
In addition, this software can save you time and money by helping you track expenses and monitor budgets more effectively. If you are an owner or manager of an HVAC business, make sure to check out some of the best HVAC business management software on the market today!
Advantages of specialized HVAC software
When it comes to running a successful business, good management is key. One of the most important aspects of good management is ensuring that your operations are as efficient and accurate as possible. This is where specialized HVAC software comes in handy.
A good HVAC software package will automate many of the tasks associated with running your business. This can free up time for you and your staff so that you can focus on more important tasks.
Automation can also help to improve accuracy and efficiency in your operations.
Specialized HVAC software can give you valuable insights into how your business is performing. Reporting features can show you things like where you are losing money, what areas are most efficient, and where you can improve. This information can help you make better decisions about where to allocate resources and how to improve your operations overall.
Must-have features: job scheduling, invoicing, client communication, and project management.
If you are in the business of managing and operating an HVAC system, it is essential to use good HVAC business management software. In this section, we will discuss the features that are most important in this type of software, as well as some of the benefits that users can expect.
When choosing an HVAC business management software package, one of the most important factors to consider is its ability to schedule jobs and track progress. This ensures that your team is always on top of their workload and that you can invoice clients promptly and accurately.
Some key benefits associated with using good HVAC business management software include improved efficiency and accuracy when scheduling jobs and tracking progress, improved customer service by providing accurate information about jobs, and better control over finances by tracking expenses and generating invoices automatically.
It is also important to find an HVAC solution that is compatible with your organizational structure; different systems work better for different types of businesses.
Some things to keep in mind when selecting an HVAC software include, but are not limited to:
size of your company
number of field technicians
types of jobs/services offered
level of in-house technical expertise
Jobber
Jobber is a cloud-based software that helps HVAC businesses manage their projects, teams, and clients.
Jobber has a variety of features that make it a valuable tool for HVAC businesses, including:
Team management and project scheduling
Client communication and invoicing
Tracking job progress and profitability
While there are other software options available, Jobber is one of the most popular choices among HVAC businesses due to its comprehensive feature set and ease of use.
Fieldd
Fieldd is a popular HVAC software option that can help keep your projects on track and your teams better organized.
Fieldd offers a variety of features that can be beneficial for HVAC businesses, including client communication features, job monitoring, job scheduling and dispatching, and mobile payments.
While Fieldd may not have the popularity of the other tools on this list, it's recently getting more attention amongst HVAC professionals and throughout the field service business community.
Its management team, led by Harrison Lingard, is dedicated to making Fieldd the number-one software solution for business owners in the HVAC industry. The software is designed to help manage all aspects of running an HVAC business, and the software is constantly being updated and improved based on feedback from users. The company is committed to providing the best possible experience for its customers, and it shows in its attention to detail and focuses on making each customer successful through their platform.
simPro
SimPro is a popular HVAC software option that can help businesses manage projects and keep clients up to date. Some of the features include project management, client communication, and tracking.
With its project management capabilities, simPro can help businesses keep track of all their projects in one place so they can easily update clients on progress and changes. Additionally, it offers client communication tools that make it easy for them to stay updated on work schedules and other important information.
simPRO is very user-friendly; even those with no prior experience with software like this will be able to get started quickly without too much trouble. Overall, users say that it's an efficient way to manage their HVAC business affairs.
Apart from this, if you are interested to know about Vending Machine Business then visit our Business category.